NAMDEB and MEFUTA ENTERPRISE elevate NUST Hockey Team's prospects for USSA participation
In a resounding testament to the potential of sports in fostering youth development, NAMDEB and MEFUTA ENTERPRISE have etched their names as visionary sponsors of the NUST Hockey Team's journey to the South Africa University Sports Games.
A remarkable display of commitment to the growth of young minds through sports, NAMDEB and MEFUTA ENTERPRISE have made their mark by sponsoring the NUST Hockey Team's participation in their journey to the South Africa University Sports Games. Their generous sponsorships provided tangible support and ignited the spirit of unity and empowerment among the players. The culmination of their efforts saw the NUST Hockey Team achieve a commendable 5th position out of 7 in the highly competitive tournament, showcasing their progress on the regional stage.
"Sports, particularly hockey in this context, hold a profound potential for shaping youth development. We, as stewards of a business owned by eight previously marginalised Namibians, are fully dedicated to being a driving force for constructive transformation," said Silas Iipumbu, the Chairman of MEFUTA ENTERPRISE.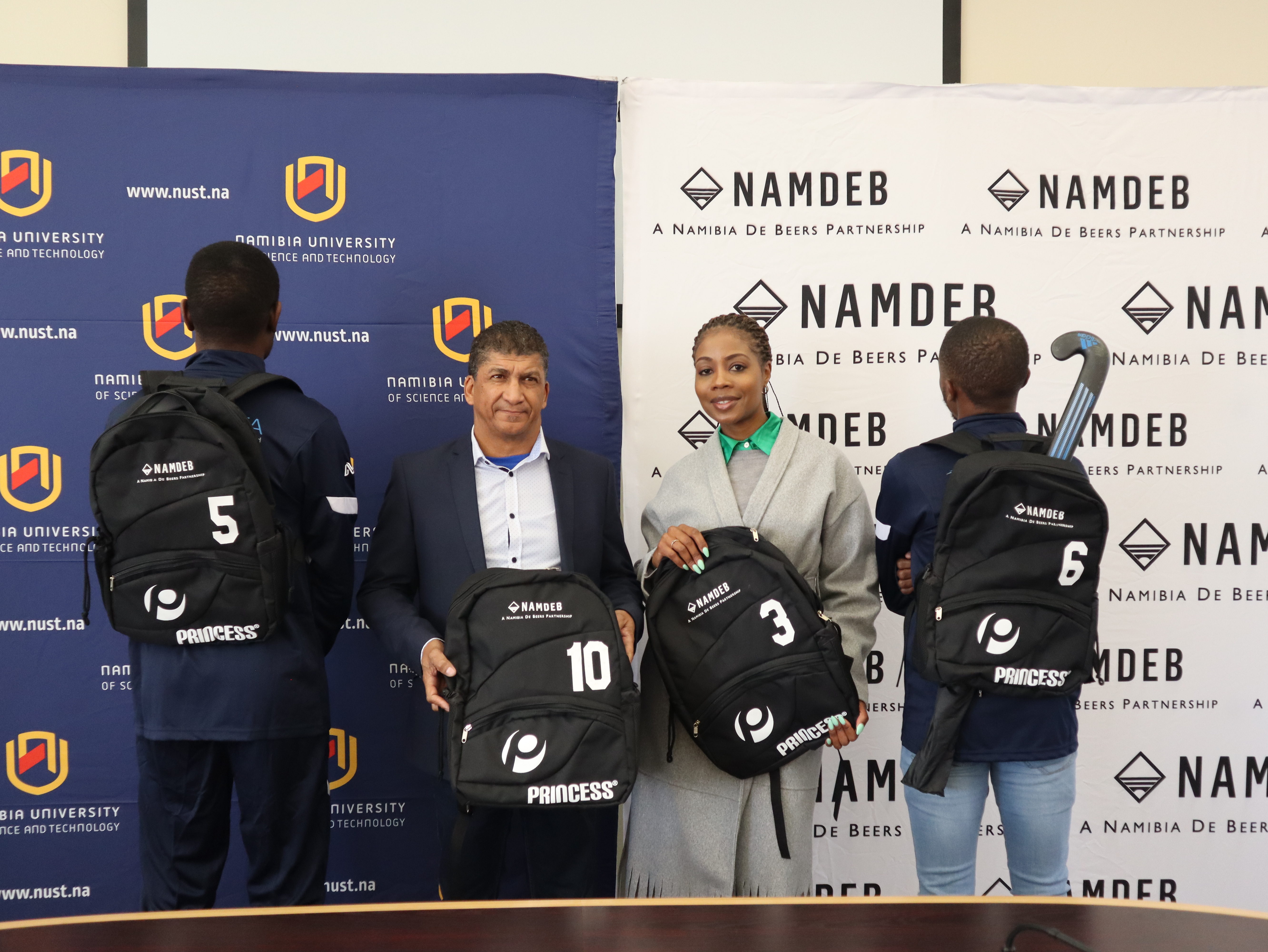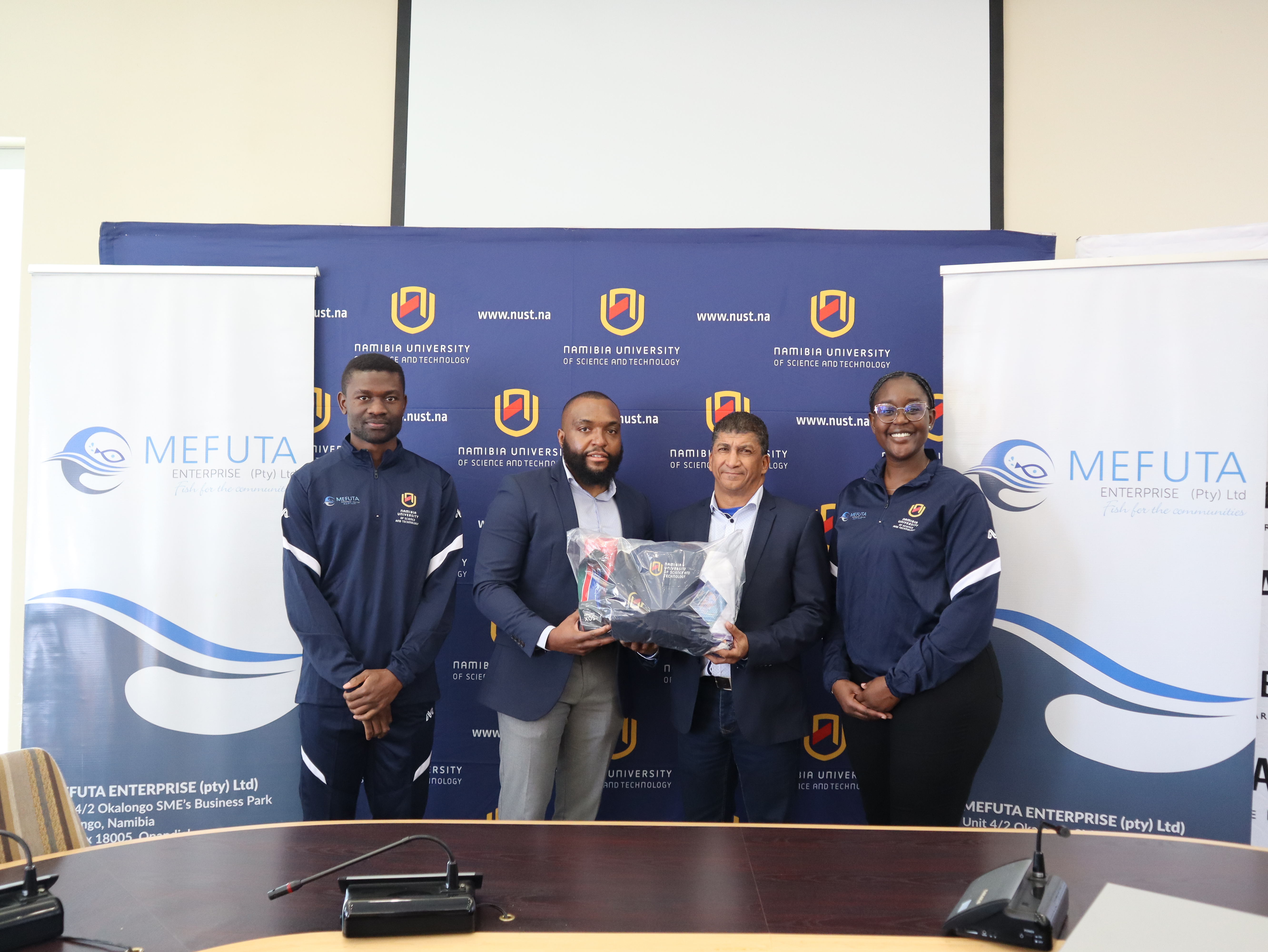 He highlighted the significant role of sports in the academic realm. Beyond the confines of the sports arena, sports can enrich students' social lives by fostering companionship and connectivity. Furthermore, sport contributes to nurturing essential soft skills that are crucial in the professional sphere. Skills such as teamwork, discipline, and tolerance, which are honed through sports, seamlessly translate to real-world employability.
NAMDEB's contribution to the NUST hockey team manifested in the form of Princess hockey stick bags, a thoughtful and practical investment that equips the players with the tools they need to excel on the field. Meanwhile, MEFUTA ENTERPRISE extended their support by sponsoring the team with an impressive array of full-step gear, including tracksuits that promote team unity but also instil a sense of pride and collective identity.
The collaboration between NAMDEB, MEFUTA ENTERPRISE, and the NUST Hockey Team is a resounding testament to the positive change that can be instigated when businesses merge their resources with the aspirations of the youth.