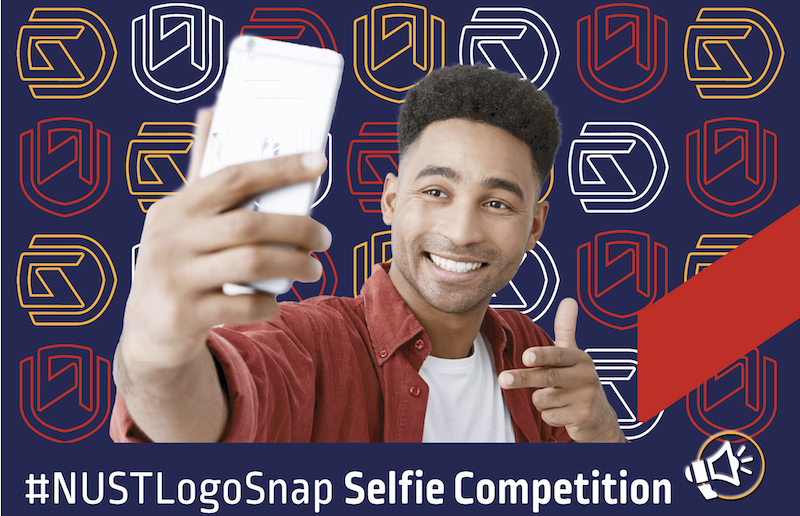 Participate in the #NUSTLogoSnap Competition and capture your best moments in style.
You could win awesome weekly prizes, and stand a chance of winning a NUST hamper and a N$1000.00 shopping voucher valid at any store in Maerua Mall.
How to Enter:
Take a creative selfie with the NUST logo.
Upload your selfie to either Facebook or Twitter and tag @Namibia University of Science and Technology.
Add a brief caption explaining your connection to NUST & how you identify with the NUST logo. Add the #NUSTLogoSnap.
Get your family and friends to like and share your post as many times as possible.
Competition dates:
Start snapping on Monday, 25 September to Wednesday, 25 October 2023. Don't miss out!
Winner Announcements:
A weekly winner will be chosen every Friday for the next 4 weeks and the Grand Prize Draw will take place on 27 October 2023. Stay tuned, It could be you!
Get ready to shine, strike a pose and capture your moment!
#NUSTLogoSnap
Click here for competition rules, terms and conditions