SEEE Project hosts symposium to accelerate entrepreneurial success.
NUST, the South African Nelson Mandela University (NMU) and German-based Kempten University of Applied Sciences (HKA) jointly hosted a symposium which interrogated challenges and obstacles encountered by entrepreneurs in Windhoek during the 2023 First Semester.
The symposium was held under the theme, "Sustainable Entrepreneurial Solutions to Local Issues," and was jointly organized by NUST, NMU and HKA under the multi-party Sustainable Entrepreneurship Education Exchange (SEEE) Project. The symposium brought together contributors from Germany, South Africa, and Namibia, and cast focus on the barriers that frustrate success for entrepreneurs in Namibia.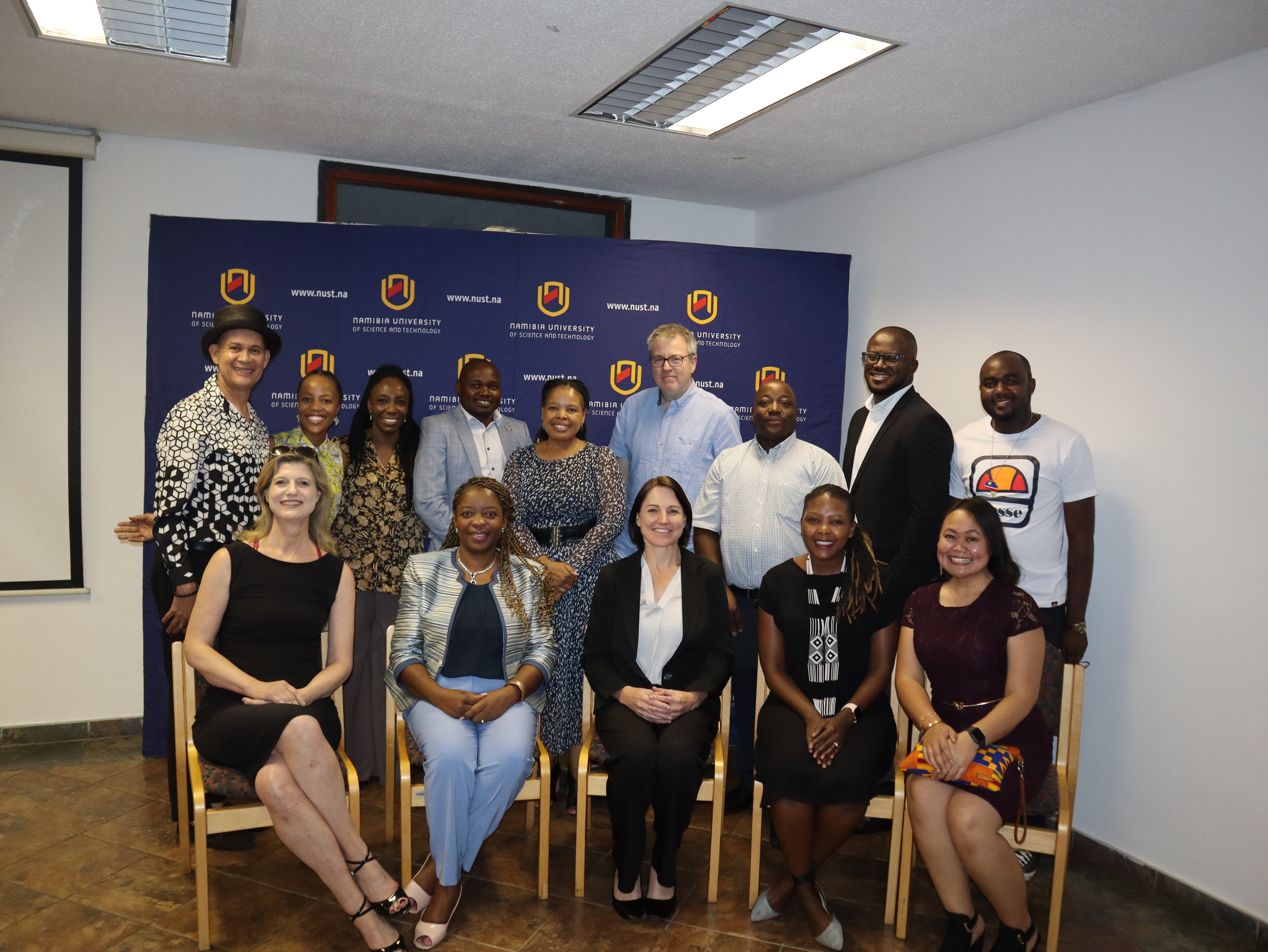 Speaking at the Symposium was Prof Efigenia Semente, Executive Dean of NUST's Faculty of Commerce, Human Sciences and Education who pointed to a growing generation of budding entrepreneurs hungry to develop their business acumen. She also highlighted the need for a mental shift when entrepreneurs encounter failure, saying, "we must overcome the attitude of fail once, blacklist forever to fail once, start again".
The event's Keynote Speaker, Dino Ballotti, Executive Director of MSME Development, Innovation and Acceleration at the Namibia Investment Promotion and Development Board (NIPDB) emphasized the importance of ecosystems to support sustainable entrepreneurship. The focus on ecosystems to support entrepreneurs was echoed by HKA Entrepreneurship Lecturer, Noel Ferguson, adding that having such ecosystems in place could curb the trend of a low percentage of business ideas progressing through the development phase to become successful commercial enterprises.
The event was also used as a platform for local entrepreneurs to showcase their products and to engage in networking with like-minded people. "We are very happy with how this event has turned out, the discussions during the symposium provided for very interesting insights, which our Faculty intends to address with various stakeholders", said Cynthia Kauami, a lecturer in NUST's Department of Governance and Management Sciences.
The SEEE Project is a collective initiative between NUST, HKA and NMU that focuses on sustainable entrepreneurship education in an international context. The project's goal is for the three partner universities to develop a module on sustainable entrepreneurship, that involves joint teaching by academics from each of the partner institutions. The SEEE project also aims to encourage collaboration between Namibian, South African and German students. Launched in 2022, the three-year project is funded by the German Academic Exchange Service (DAAD) and involves staff exchanges between the three partner universities. The SEEE Project also provides funding for international semester exchanges by entrepreneurship students at NUST to HKA in Germany.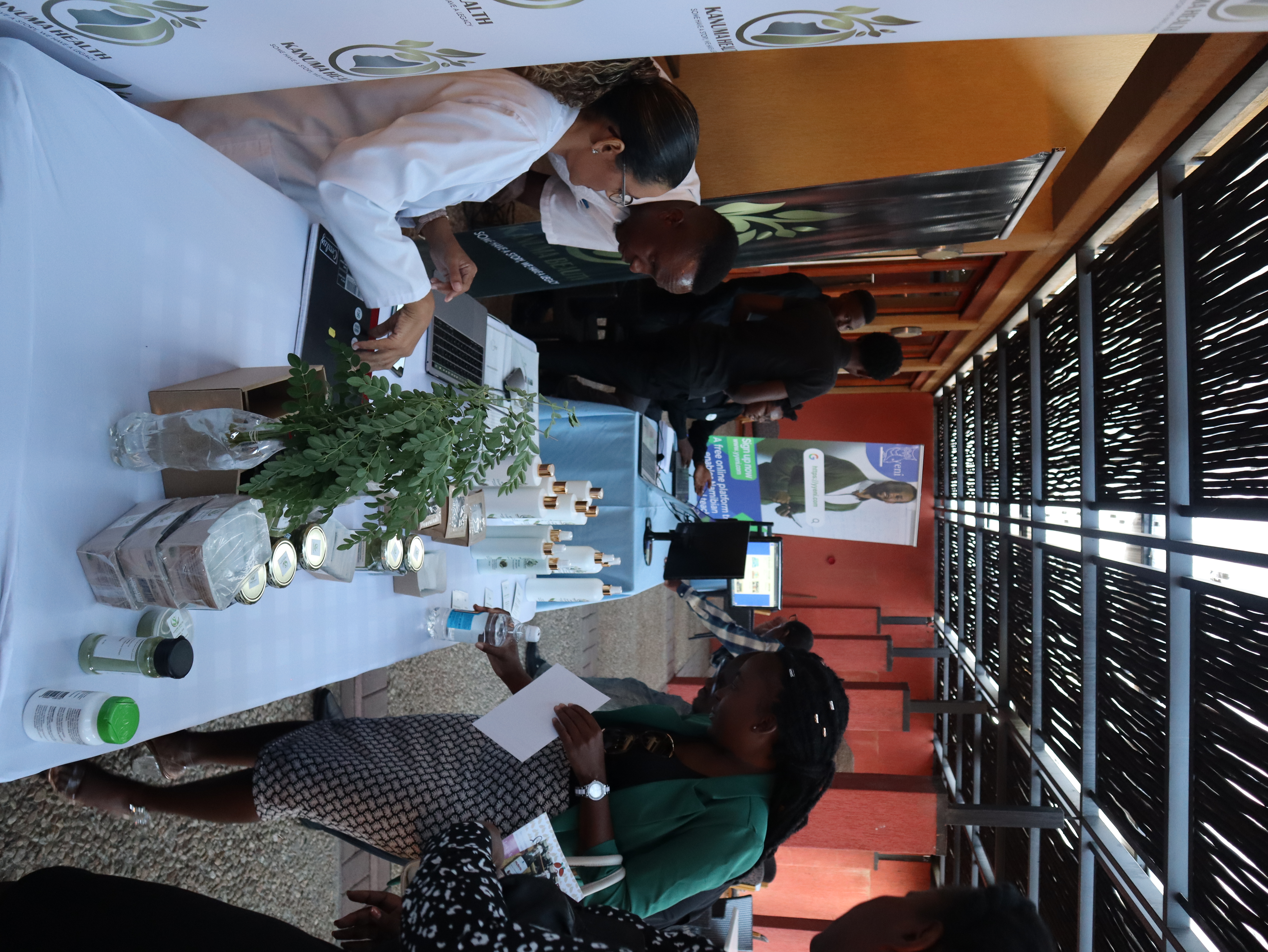 NUST also hosted staff from NMU and HKA during the months of March and April 2023 in the lead up to the SEEE Symposium. Noel Ferguson was accompanied by Prof Katrin Stefan, Professor of Entrepreneurship and Innovation Management at HKA. Prof Ronney Ncwadi, Asanda Fotoyi, Prof Syden Mishi and Monalisa Allen visited NUST as part of the SEEE Project Team from NMU. During their time at NUST, the foreign academics taught students at NUST, HKA and NMU at the same time, with lecturing happening in person in Namibia, and remotely via online tools for students in Germany and South Africa.
"This has been a fantastic experience, and the hospitality of NUST has been amazing," said Prof Stefan. These sentiments were echoed by NMU's Prof Mishi, adding that lecturing simultaneously in-person and remotely to students in three different countries was a novel experience. The South African and German academics were in Namibia to work with their counterparts at NUST on developing and refining the joint module on sustainable entrepreneurship.
The inclusion of virtual aspects in multi-partner collaborative projects between universities have become a very popular trend. "The Covid-19 pandemic forced us to work and collaborate remotely in virtual or online settings. We are now in the post-Covid world, and we have brought with us the tools and experiences used then, to craft collaborative projects and internationalization activities for today and tomorrow," said NUST International Relations Officer, Nico Smit. He added that NUST is presently working with a number of universities abroad on the development and implementation of projects and activities that involve virtual aspects such as remote co-teaching and project-based work among students and staff.