NUST and NYS Join Forces to Spearhead Namibian Youth Education with TVET Focus
The National Youth Service (NYS) and the Namibia University of Science and Technology (NUST) have joined forces to address high youth unemployment by rolling out specific Technical and Vocational Education and Training (TVET) programmes.
This collaborative endeavour is testament to the commitment of both NUST and NYS to revolutionising education and enhancing the prospects of the Namibian youth. Through a shared vision the two institutions are poised to redefine the educational landscape, offering a comprehensive platform for youth development, skills enhancement, and increased employability.
Under the leadership of NYS Commissioner, Dr Felix Musukubili, and NUST Vice-Chancellor, Dr Erold Naomab, the two institutions solidified their commitment, and will collaborate on multifaceted programmes and projects. The aim of these joint initiatives is to amplify the prospects of the country's young population while bolstering their employability in an ever-evolving job market.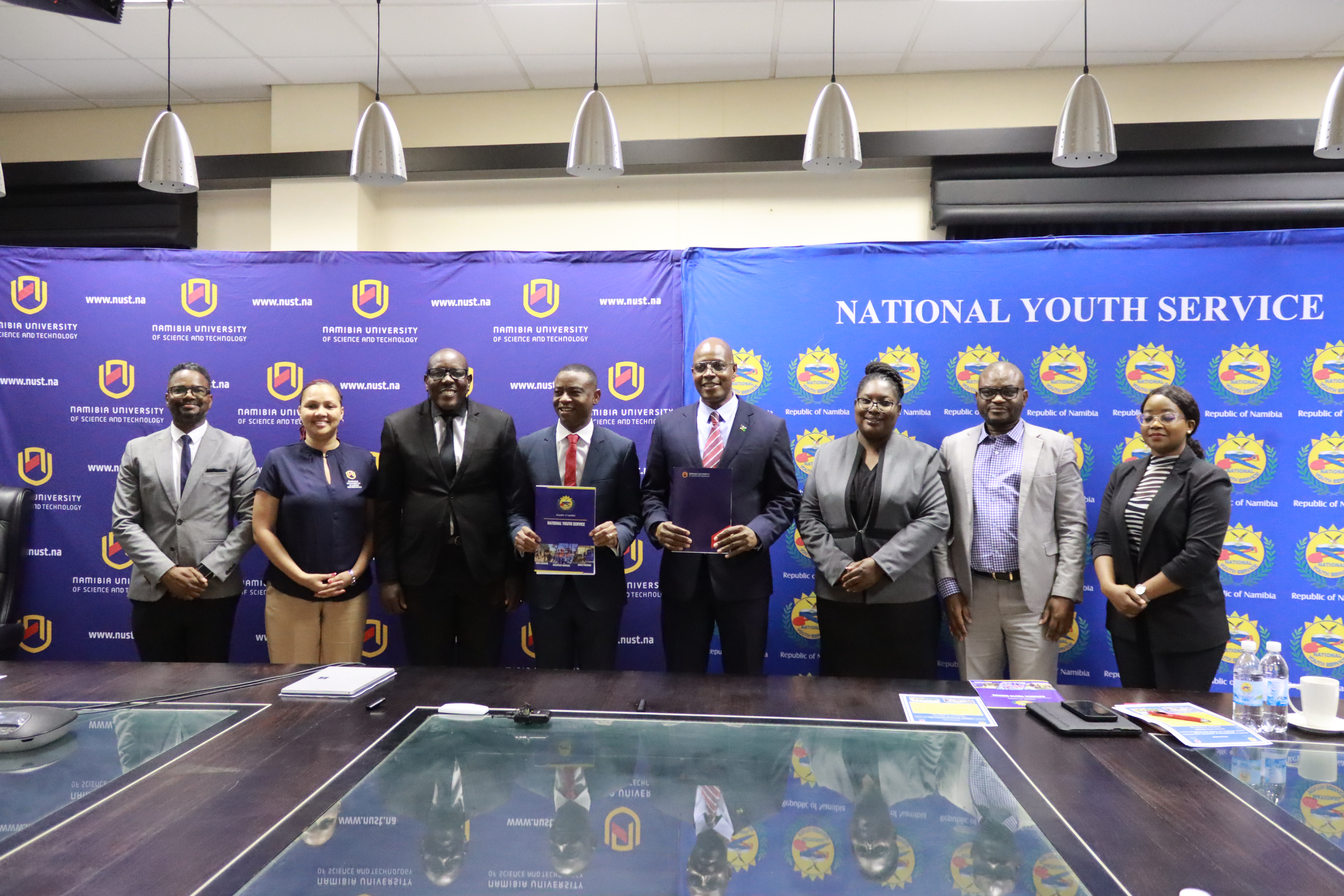 Dr Musukubili hailed the historic agreement, stating, that "through this MoA, a promising future unfolds, marked by increased collaboration in TVET programmes, research, and innovation, creating a hub of excellence that not only benefit our institutions, but also propel Namibia's youth towards green hydrogen and oil-related economic opportunities."
"Today's signing signifies a monumental step toward our goal of democratising higher education. Through our partnership with NYS, the Rietfontein Satellite Campus will equip Namibian youth for the Fourth Industrial Revolution, driving economic transformation and sustainable development," Dr Naomab said. He added that NUST has a strong history of collaborating with international and national partners towards achieving national development objectives.
The partnership's key aspect is that it will allow NUST to establish a comprehensive faculty at the NYS Rietfontein Training Centre. This collaborative move is set to enhance educational opportunities for the youth, especially in TVET, with a distinct focus on agriculture. The agreement encompasses a wide array of mutual undertakings, including the expansion of TVET programmes, the optimal utilisation of the Rietfontein Centre's infrastructure, joint research endeavours, and the facilitation of internships and industrial attachments for students from both institutions.